Addiction Prevention among Roma youth (SRAP)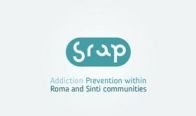 Project name: Addiction Prevention among Roma youth (SRAP)
Project duration period: 1. 7. 2010–30. 6. 2013
Funding value: 69,412.72 eur
Funding sources: EAHC – Executive Agency for Health and Consumers). Partner's own contribution in the project was provided by the funds of the Ministry of Education, Science and Sport , the Municipality of Novo mesto and our own sources.
Partners:
Target group:
Roma youth,
professionals who work with Roma youth (the field of health care, social services, education, employment)
relevant political decision-makers in the area.
Summary (project goals and purpose)
The project has reached the transnational added value, since the partners have improved the understanding of the lifestyle of Roma youth and their specific characteristics of drug abuse through joint research. We performed the workshops among Roma youth to enhance life skills and, therefore, boost the awareness about a healthy lifestyle. We informed them about the prevention and treatment of addiction and motivated them to actively participate in various activities. The project partners developed a manual for professionals who work with the Roma population in the field of drugs and drug addiction.
Project objectives:
using research to improve the understanding of the Roma youth's attitude towards addiction and drug abuse,
transfering research results to other European countries and mutual comparison of results,
strengthening life skills for the prevention of drug addiction among Roma youth,
increasing the sensitivity of health workers for working with different cultural representatives,
raising professionals' awareness in the field of health care, social sevices and education, and the local communities about the specific needs of Roma youth in relation to the prevention of addiction,
promoting research and searching for new approaches in the prevention of drug abuse among Roma youth.
Project results
The project manager was Marjeta Gašperšič. Further information about the project is available at ric@ric-nm.si.
Gallery
Funding sources