STEPin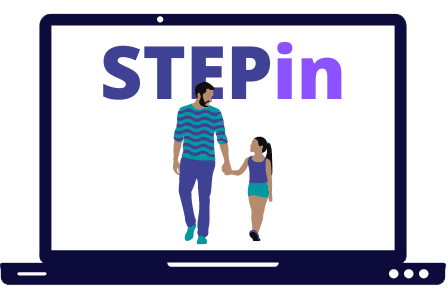 Support parents in protecting their children from excessive exposure to the Internet: prevention and measures
Duration:
11. 2020–30. 4. 2023
Purpose of the project:
The aim of the project is to design, develop, test, evaluate and promote tools to support parents (main target groups) and adult educators when dealing with excessive internet or computer activity and to help them turn their behaviour into healthier habits, thus improving their social lives and reducing social exclusion.
Project objectives:
Highlight pre-existing prevention programmes, good practices, policies, etc. at regional, national and EU level by developing an interactive tool based on Google Maps.
Create innovative, motivational, and awareness-raising programmes for parents and educators to acquire the right skills and competencies, not only to support their children but also to become role models and advocates of a healthy lifestyle while taking care of the well-being of their families.
Develop online assessment tools that evaluate internet abusing behaviour/addiction (IAB) levels when introducing measures to identify and prevent dependency.
Create and promote a commission to raise public awareness of the adverse consequences of the IAB while ensuring preventive measures.
Partners:
Follow us on the project website, Facebook profile and  Instagram.
Information
Simona Pavlin
05 907 57 11
simona.pavlin@ric-nm.si
Financerji